Bible Month Small Group Resources
York Circuit Webteam

:

10th May 2017

Bible Month James A4
Word file

Bible Month James booklet
Word file

Supplementary Prayers
Word file

Week 2 Sheet
PDF file

Small groups helpsheet
Word file

Introduction to James
Word file
Small group resources for Bible Month are here! Suitable for many types of group (home group, cell group etc) these sessions are designed for groups to pick up and go, providing all the information you need (Bible not included!).
You can download the group material from this page, both as an A5 booklet or A4 sheets, along with supplementary prayers for each week (these are included in the booklet format) and a printable sheet for the Week 2 icebreaker.
If you'd like printed copies please contact the circuit office.
The Bible Month magazine (available here) also contains some alternative ideas for small groups.
You can find some further information about the painting mentioned in Week 3 of the Bible Magazine groups resources here (please note the address given in the magazine is faulty).
There are also resources for group leaders- a helpsheet on group leading and an introduction to the book of James. More background information is available on the Methodist website.
Other stories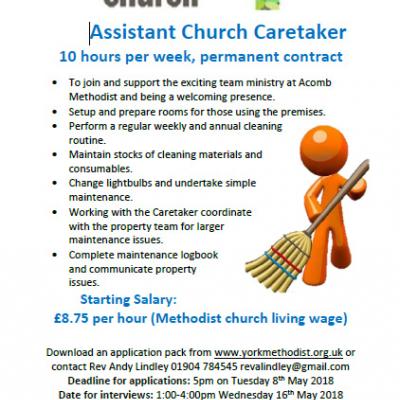 York Circuit Webteam: 19/04/2018
Assistant Church Caretaker10 hours per week, permanent contract To join and support the exciting team ministry at Acomb Methodist and being a welcoming presence. Setup and prepare rooms for those using the premises....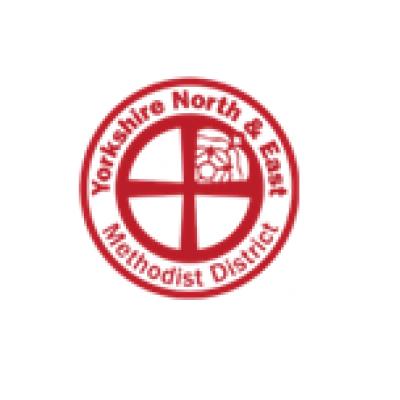 York Circuit Webteam: 26/02/2018
The Methodist Church Yorkshire North and East District is seeking to appoint aDistrict Youth Administrator7 hours per week, permanent contractTo work with the District Youth team in promoting, administering and...