Churches and church members in York have been involved in helping victims of the floods in York over Christmas and New Year. In particular, New Earswick Methodist Church served as a collection and sorting point for donations of food, clothing and cleaning equipment. Donations came from members of the public and businesses (click on the photos to see the full extent of the donations). Many volunteers helped to sort through the donations that came from near and far, and to distribute them to those in need.
Many thanks to all those who helped.
Other stories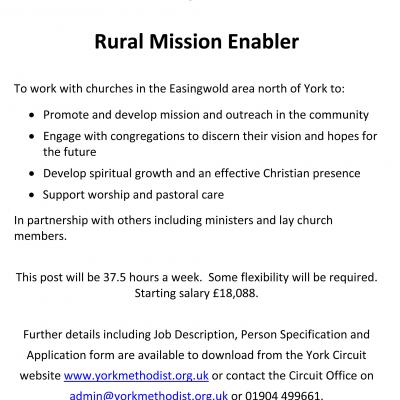 York Circuit Webteam: 09/06/2017
York Methodist Circuit are looking for a Rural Mission Enabler to work with churches in the Easingwold area to: Promote and develop mission and outreach in the community Engage with congregations to discern their vision and...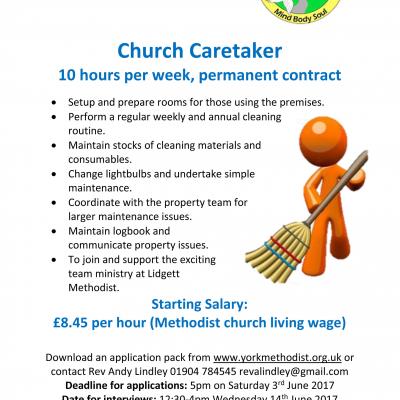 York Circuit Webteam: 19/05/2017
Two roles- an administrator and a caretaker- are available at Lidgett Methodist Church- see the downloads for details. Completed applications should be sent to Revd Andy Lindley, 12 Vesper Drive, Acomb, York, YO24 3HT by 5pm on...
Rural Mission Enabler wanted!
York Circuit Webteam, published 9th Jun
Jobs at Lidgett Methodist Church
York Circuit Webteam, published 19th May
Bible Month Group Resources
York Circuit Webteam, published 10th May

Word file

Word file

Word file

Bible Month- FaithWorks
Today

Bible Month- FaithWorks
Tomorrow

Bible Month- FaithWorks
28th June 2017