Looking for more to Lent than giving up chocolate?
Looking for more out of Easter than eggs?
See our Lent and Holy Week flyer for details of special services and Lent courses happening around the Circuit.
You are very welcome at any of these so take this opportunity to reflect on the true meaning of Lent and Easter.
Other stories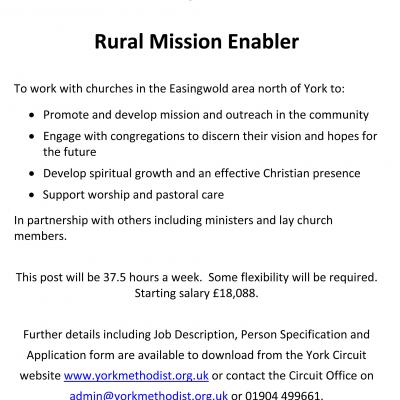 York Circuit Webteam: 09/06/2017
York Methodist Circuit are looking for a Rural Mission Enabler to work with churches in the Easingwold area to: Promote and develop mission and outreach in the community Engage with congregations to discern their vision and...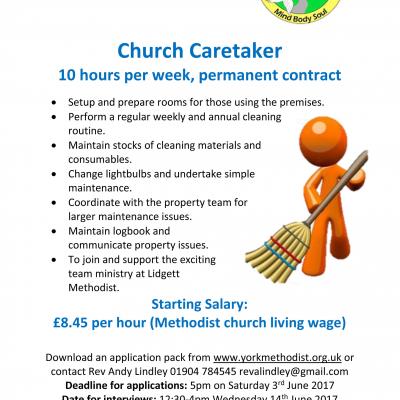 York Circuit Webteam: 19/05/2017
Two roles- an administrator and a caretaker- are available at Lidgett Methodist Church- see the downloads for details. Completed applications should be sent to Revd Andy Lindley, 12 Vesper Drive, Acomb, York, YO24 3HT by 5pm on...
Rural Mission Enabler wanted!
York Circuit Webteam, published 9th Jun
Jobs at Lidgett Methodist Church
York Circuit Webteam, published 19th May
Bible Month Group Resources
York Circuit Webteam, published 10th May

Word file

Word file

Word file

Bible Month- FaithWorks
Today

Bible Month- FaithWorks
Tomorrow

Bible Month- FaithWorks
28th June 2017