Methodist Conference report
York Circuit Webteam

:

12th July 2017
Have you ever wondered what the Methodist Conference does? You can download a round up of what Conference discussed when it met at the end of June from this page.
Topics discussed include ecumenical relationships, finance, appointment of next year's President and Vice-President, as well as other officers, review of Statistics for Mission figures, safeguarding, training and supervision, youth participation, ethical investment, and much more!
You can also download the report and find out more at the Conference website.
Other stories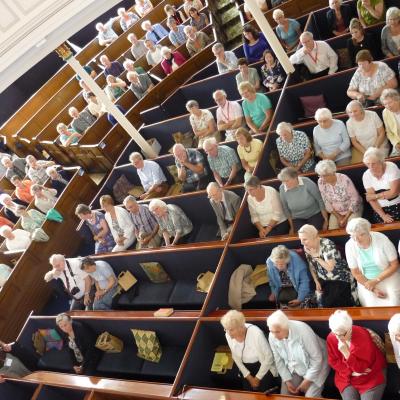 York Circuit Webteam: 19/07/2017
"Do not merely listen to the word, and so deceive yourselves. Do what it says." James 1v22. On 16th July Christians from around the Circuit gathered at Central Methodist in York to wrap up our Bible Month studies on...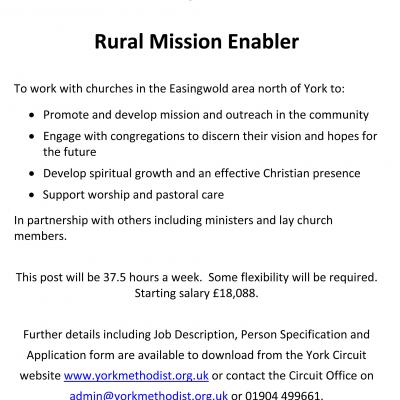 York Circuit Webteam: 09/06/2017
York Methodist Circuit are looking for a Rural Mission Enabler to work with churches in the Easingwold area to: Promote and develop mission and outreach in the community Engage with congregations to discern their vision and...
FaithWorks Celebration
York Circuit Webteam, published 19th Jul
Methodist Conference report
York Circuit Webteam, published 12th Jul
Rural Mission Enabler wanted!
York Circuit Webteam, published 9th Jun
PDF file
PDF file
PDF file

Welcome Service
3rd September 2017 4:00pm
Acomb Methodist Church — Join us to welcome Revd Keith Albans, Revd Rachel Muthoni and Deacon Judith Stoddart. 4pm at Acomb Methodist Church, followed by refreshments.
Poster here.