Rural Mission Enabler wanted!
York Circuit Webteam

:

9th June 2017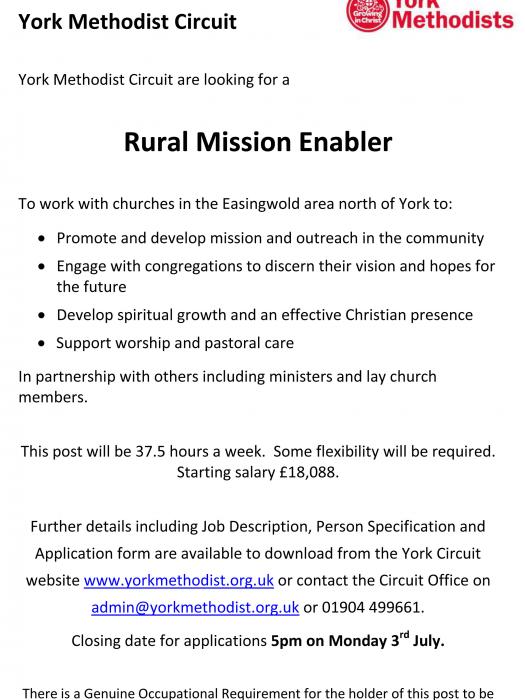 Advert RME
Word file

Person specification RME
Word file

Job description RME
Word file

Application Form RME
Word file

Equality_and_diversity_form
Word file
York Methodist Circuit are looking for a Rural Mission Enabler to work with churches in the Easingwold area to:
Promote and develop mission and outreach in the community
Engage with congregations to discern their vision and hopes for the future
Develop spiritual growth and an effective Christian presence
Support worship and pastoral care

In partnership with others including ministers and lay church members.

Further details including application pack are downloadable from this page.

The closing date for applications is 5pm on Monday 3rd July.
Other stories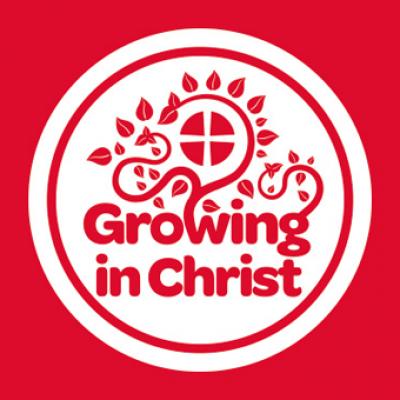 York Circuit Webteam: 21/11/2017
Prayer and fastingEarlier this year the Methodist Conference called on the Methodist people to dedicate a day of prayer and fasting for the church and our communities. Our Circuit has recommended that churches should look to...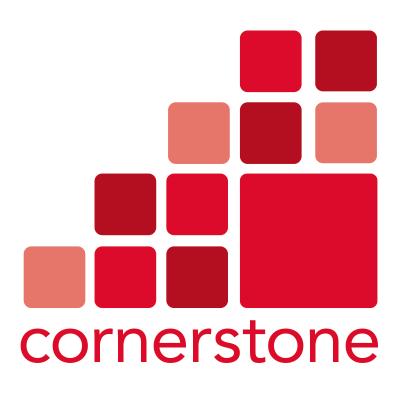 York Circuit Webteam: 15/11/2017
What's going on at Cornerstone?A year ago, a group of people from around the circuit was formed with a vision to work in the Tang Hall area around what was St George's Methodist Church. It was hoped this would be an...
Prayer and fasting
York Circuit Webteam, published 21st Nov
What's going on at Cornerstone?
York Circuit Webteam, published 15th Nov
Circuit welcomes new staff
York Circuit Webteam, published 5th Sep
PDF file
PDF file
PDF file