Please note that all our church buildings remain closed for worship and other events at present. The Connexion and Circuit will be providing guidance when this is able to change, but we do not anticipate worship taking place in our buildings for some time yet.
Churches are still praying from home for the communities around them and finding ways to worship and care for one another online and by phone.
You can read the full guidance at https://www.methodist.org.uk/about-us/coronavirus-guidance/
Check the page regularly for more updates.
Social media
Don't forget that as well as our website you can follow our Facebook Page for updates during the week, and you can join our group to discuss with others and share what you're doing.
Worship Resources
The Methodist Church has a list of worship resources for use at this time.
Streamed services
Traditional Worship service
Traditional Worship service
This week's traditional service produced by the Circuit team will be on the Huntington Methodist Church site this Sunday.
All Age Worship Livestream with Lydia
http://huntingtonmethodistchurch.co.uk/stream/.
Worship with Copmanthorpe Methodist
http://copmanthorpemethodist.org.uk/
Worship with a contemporary flavour streamed on YouTube on Sunday mornings and available to view afterwards. Visit Copmanthorpe Methodist Church's website to get the link to this week's service, subscribe to their YouTube channel or contact the church to ask to be put on the mailing list to receive the notices and link to each week's service.
The resources page on the Methodist website includes links to services which are being streamed online on Sundays, including from Wesley's Chapel in London.
Locally a variety of online resources are being produced, including:
Video reflections with Rory Dalgliesh
Other worship resources
Elsewhere Roots on the web are currently offering worship at home resources for free, including activity sheets for families.
Resources for adults: www.rootsontheweb.com/adultsathome12jul
Resources for families with children and teenagers: www.rootsontheweb.com/familiesathome12jul
The Vine are offering services that could be used at home.
If you have people in your congregation who are not able to access online resources, you may like to consider printing the "Worship from home service sheets" and, when this is safe, delivering these to people's letterboxes during your exercise.
You could also download the worship sheets and email them out to your congregation.
There are also worship broadcasts on TV and radio- see your favourite listings magazine or website for more details.
Worship by phone
If you know of people who aren't able to access online worship resources, you might like to tell them about a new service called Daily Hope launched by the Church of England- you can call 0800 804 8044 for free 24 hours a day and hear hymns, reflections and prayers. Find out more at cofe.io/DailyHope
The Methodist Church have also launched a 'dial a prayer' line on 0808 281 2514.
Zoom
Lots of churches are using zoom for meetings and worship. If you'd like a bit more information or help getting the hang of it, there's a really simple guide produced by the United Reformed Church available at https://urc.org.uk/images/Communications/docs/Guide_to_setting_up_a_zoom_account.pdf
Caring for one another and our communities
If you are looking for ways to offer practical help to those most in need, or help on how to talk to your neighbours, there are some suggestions here.
Other information:
UK Methodist website Coronavirus advice
Yorkshire North and East Methodist District website list of resources.
NHS website
Government website
Praying for our Circuit
Praying for our Circuit
The church on the Circuit Prayer Rota for 12th July is Tholthorpe. Let us thank God for the work of God in that place, and pray for the church as they consider how best to respond to God's call in this time.
Lord of the harvest,
Plant your word in our hearts,
Make our lives good soil,
Help us to live in the light of your word,
To know the freedom that comes from knowing you.
Make us sowers of your message of good news;
in facebook post, phone call or text message giving encouragement,
in shopping delivery, rainbow picture or gift to a foodbank,
In word, in deed, in prayer,
That others may hear and see what it means to know you
And may see your Church at work in all of us.
Amen
The church on the Circuit Prayer Rota for 5th July is Strensall. Let us thank God for the work of God in that place, and pray for the church as they consider how best to respond to God's call in this time.
Father who hears us,
Help us to hear you like little children,
To follow your call,
To share our burdens with you,
To listen and to learn,
To know that you love us.
Help us to hear your call to love and care
To walk alongside others,
To share their burdens where we can,
To listen to them and to learn,
To show them you love them.
Amen
Other stories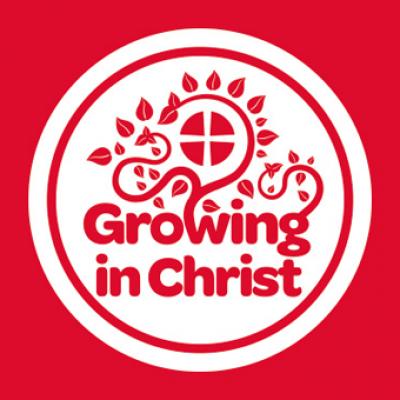 York Circuit Webteam: 07/07/2020
Vacancy for a Local Pastor for Haxby & WiggintonYork Methodist Circuit are looking for a Local Pastor to work primarily at Haxby & Wigginton Methodist Church. It is envisaged that the successful candidate will be working...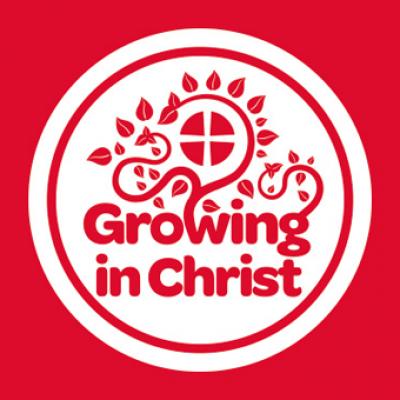 York Circuit Webteam: 24/06/2020
Vacancy — Local PastorAlthough many current activities are suspended because of the Covid-19 pandemic, and the future shape of the Church in the 'new normal' is far from clear, the York Circuit is undergoing an...
Looking for a Local Pastor- Haxby
York Circuit Webteam, published 7th Jul
Vacancy- Local Pastor- Heworth
York Circuit Webteam, published 24th Jun
Coronavirus Guidance
York Circuit Webteam, published 23rd Jun

Word file

Word file

Word file