It's official- we're a Fairtrade Circuit!
York Circuit Webteam

:

22nd June 2015
The York Circuit is now officially a Fairtrade Circuit, and has a certificate to prove it!
Thanks to the hard work of many individuals and churches, the York Circuit has now met the requirements to become a Fairtrade Circuit. These include over 50% of the churches being Fairtrade churches and promoting fairly traded products at circuit events. But it doesn't stop there- we want to continue to encourage churches to commit to using fairly traded products and to raise awareness of the issues behind Fairtrade.
The circuit now has a Fairtrade steering group, led by Judith Humble. If you would like to find out more or get involved please contact the circuit office or contact Judith directly.
Other stories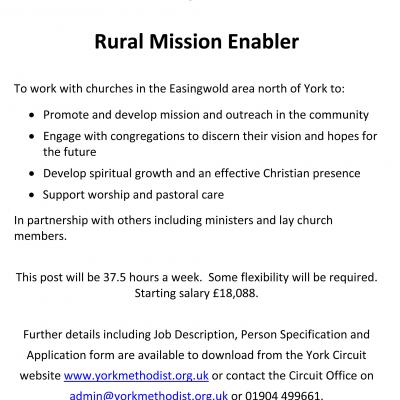 York Circuit Webteam: 09/06/2017
York Methodist Circuit are looking for a Rural Mission Enabler to work with churches in the Easingwold area to: Promote and develop mission and outreach in the community Engage with congregations to discern their vision and...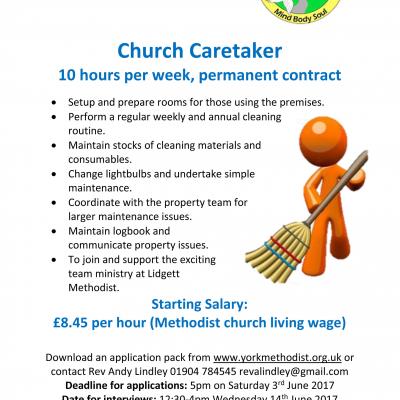 York Circuit Webteam: 19/05/2017
Two roles- an administrator and a caretaker- are available at Lidgett Methodist Church- see the downloads for details. Completed applications should be sent to Revd Andy Lindley, 12 Vesper Drive, Acomb, York, YO24 3HT by 5pm on...
Rural Mission Enabler wanted!
York Circuit Webteam, published 9th Jun
Jobs at Lidgett Methodist Church
York Circuit Webteam, published 19th May
Bible Month Group Resources
York Circuit Webteam, published 10th May

Word file

Word file

Word file

Bible Month- FaithWorks
Today

Bible Month- FaithWorks
Tomorrow

Bible Month- FaithWorks
28th June 2017