Cornerstone Church- a new name in a familiar place
York Circuit Webteam

:

6th April 2017 2:47pm
Cornerstone Church is the new name for the building that was formerly St George's Methodist Church in Tang Hall, and for a new worshiping community that is taking shape here.
A team of people drawn from around the circuit have come together with a vision to plant a new worshiping community into the area, and for the building to be used in outreach to and support of the local community, both by the new church and others already working in the local area, particularly York Community Church.
In December 2016 many of the former members of St George's Methodist Church decided to move on and held their last service. Many are now worshiping with the congregation at Heworth.
A new church council was appointed in January 2017 and together with others from around the circuit are working out what this new church will look like. We are also exploring the possibility of future student involvement in the project.
The new team are meeting to pray and worship together, and more news on activities will be coming soon. You are very welcome to join us- please see our Facebook page or contact the Circuit Office (see the Contact us page) for more details.
Other stories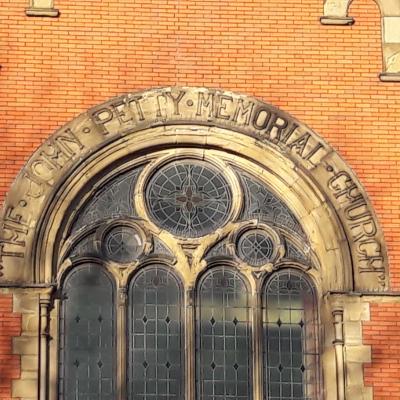 York Circuit Webteam: 06/03/2019
Over the weekend of 4th and 5th May there will be several events going on to celebrate the history of Methodism in the York area. Saturday 4 May From 2.00 pm -Tea and coffee will be served at Trinity Methodist Church2.45...
York Circuit Webteam: 04/03/2019
On Sunday 3rd March 2019 the Circuit celebrated those who lead worship and preach in our churches. Long service certificates were given out to four of our Local Preachers, including Robin Jackson (centre) who has been a Local...
Heritage weekend
York Circuit Webteam, published 6th Mar
Celebrating Local Preachers
York Circuit Webteam, published 4th Mar
Resources for Own Arrangements
York Circuit Webteam, published 28th Feb

PDF file

PDF file

PDF file