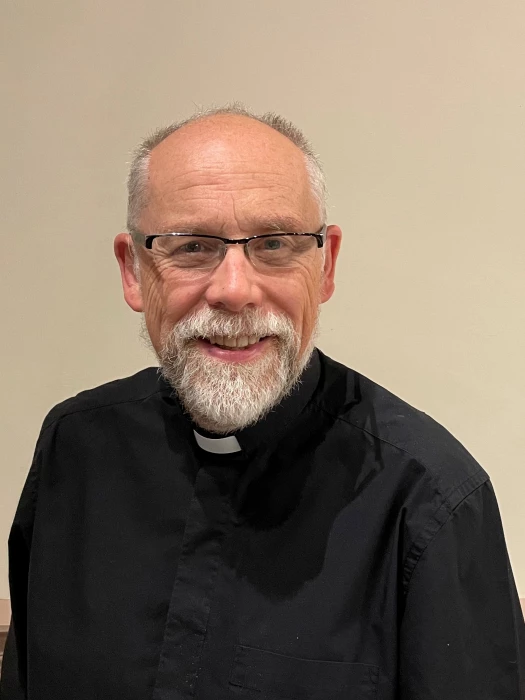 Hailing from Barnsley in South Yorkshire, as a "professional Yorkshireman" I feel greatly privileged to have my first station in York. I come to ministry after a long career in finance and general management predominantly in the engineering sector having latterly been the Chief Executive Officer of Pressure Technologies plc. In the dim and distant past, I did a degree in Physics at Oxford University and later qualified as an accountant.
I am married to Lisa and have three sons, two of whom have moved with us to York, and three grandsons. My interests outside of the church are being a subversive grandparent and music; I play the oboe and cor anglais, conduct, compose and arrange music.
I came quite late to Methodism attracted by the inclusivity of Arminian theology and the way we try to live out that inclusivity as a church. I am passionate about understanding how we connect with God, with each other and with our communities. I believe we are being challenged to find out where God is active in our communities and to join in. This does not mean that we must abandon our buildings as they should be places of refuge and hope for those on the margins of society, the economically excluded, the old, the lonely and the grieving but to connect with these groups we must learn to be gracious guests if we are to be truly generous hosts.
John has pastoral charge of:
Huntington Methodist Church (with the class of Thornton le Clay)
Sheriff Huttong Methodist Church
Strensall Methodist Church