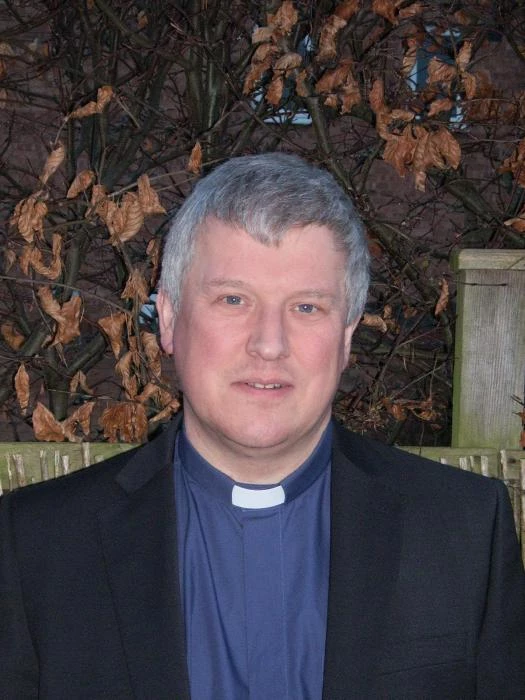 Hi I am John Schofield. I am the minister at Heslington Church LEP (Local Ecumenical Partnership) which is a joint Anglican / Methodist church. I am also the Methodist Chaplain to the University of York, working together with the Roman Catholic Chaplain Fr Kevin Melody.
I am married to Ruth, we met in Ruth's home town of Prestatyn, on the North Wales coast, and have two children: Andrew and Kathryn. Andrew has recently graduated from university and Kathryn is currently at university studying computer gaming programming.
Previously I have worked as a PhD chemist conducting R&D developing new products: from household cleaning products, to fluids for hydraulic systems. My wife Ruth works as a ward clerk at the local hospital. We met while her father and I were training as a local preacher in the 1990s.
I was born in Manchester, but grew up on the Lancashire coast, where my father still lives. Part of my heritage is from the East Riding, however, as my maternal grandmother originated from close to Hull.
John has pastoral care of:
Bishopthorpe Methodist Church
Copmanthorpe Methodist Church
Heslington Church and is Chaplain to the University of York