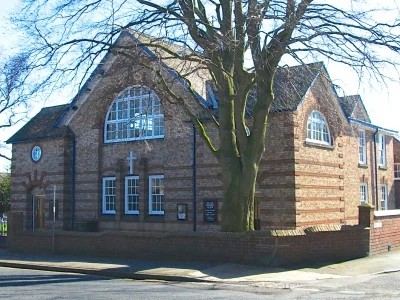 Worship times 10.30am each Sunday with Messy Church every 3rd Saturday 4-6pm.
Regular activities
Preschool Monday to Friday 9.00am – 2.00pm :
Beavers Monday 5.00pm and Wednesday 5.30pm :
Cubs Monday 6.30pm and Friday 5.45pm :
Scouts Friday 7.30pm :
Rainbows Tuesday 5.15pm :
Brownies Tuesday 6.30pm and Thursday 6.00pm :
Guides Wednesday 7.00pm :
Rangers Thursday 7.30pm :
Explorers Thursday 8.00pm :
Prayer and Care Thursday 10.00am :
Tuesday Fellowship 2.30pm :
Choir Monday 7.30pm.
Some history
The Sunday School has, from the beginning, played an important part. Originally conducted in a single room, the plans for several classrooms on two floors and a main hall were completed and the building formally opened on 14th September 1910. Extensive renovations were made in 1999.