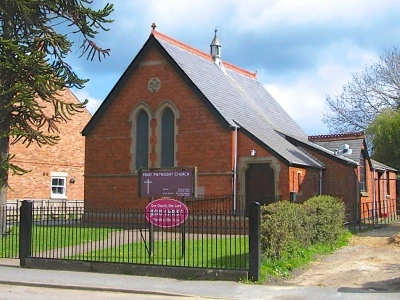 Worship
10.30 am most Sundays
4pm on the Fourth Sunday- Cafe Service
Ecumenical Prayer Group every Thursday 8am -9am
Bible Study/Fellowship group meets weekly in peoples homes 7.45pm
Family services are held regularly with Christmas Services, Carol Service, Anniversary and Armistice Day Service.
We join together with All Hallows Church in Sutton, for Ecumenical services such as Covenant, Remembrance Sunday, Mothering Sunday and Harvest festival.
Quarterly Services are held with our other Village Churches in the section including Village Voices and Villages together.
Church Activities
Monday Club – with speaker- monthly (2nd Monday)
Wednesday Club – For the over 60's and some residents of Alne Hall – 1st Wednesday of the month
Keep- fit – Monday 5.30 – 6.30pm
– Thursday 9.15-10.15am
Bumps and Babies – Wednesday 9.30 -11.30
Other Groups who use the premises
1st Galtres Brownies and Rainbow
Huby & Sutton Show Committee
Womens Institute
Huby and Sutton Gardening Club
Huby Parish Council
Huby Neighbourhood Watch
Methodism in Huby and Sutton on the Forest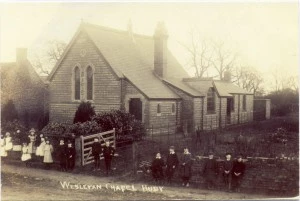 The Chapel in Huby was built in 1894 and the school room was added in 1901 . In 1982 Sutton on the forest Methodist Chapel was closed , and was sold in 1984. With the help of proceeds from the sale, work began in 1989 to renovate and modernise Huby Chapel to make it more suitable for modern day requirements. In 1990 there was a celebration Service when the building was filled to capacity. Since then, and with the closure of the Women's Institute Hall, the Chapel has been used for many village activities as well as a growing number of Chapel Groups.
We look forward to the next 100 years in our villages of Huby and Sutton and thank God for all He has done.