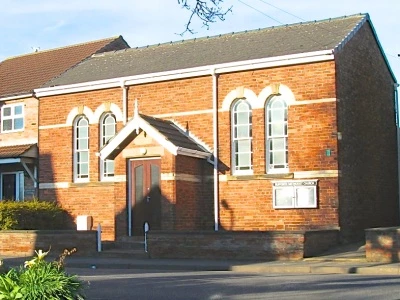 Services are held in the Chapel once or twice a month and the Chapel Schoolroom is an Outreach Post Office two mornings a week.
Visitors are always welcome to our services and to the coffee mornings which run concurrently with the Outreach Post Office on Mondays and Thursdays (excluding bank holidays ) from 9.30am to 12.30pm.
Methodism in Rufforth
The founding member for establishing Methodism in Rufforth was Martha Abbey in the 1700s. Services were held at Charity Farm, now The Gables. In 1753 she organised a visit by John Wesley. It wasn't until 1843 that the Methodists built their own Church, on land donated by Elizabeth Ellis. A Sunday School was started in 1860. The Church was restored in 1884 when a Schoolroom was added. The Methodists also took a leading role in providing a Primary School in Rufforth in 1865.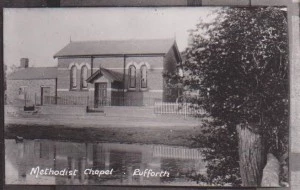 It wasn't until 1977 that the church had a kitchen and toilets added, courtesy of the Clayden family. The Claydens were keen Methodists, but also builders, and happened to live next door in Rose Cottage. Brian Clayden is still a member at Rufforth. During restoration work in the 1990's Central Heating was added, and doors for access to the re-designed garden.
In 2007, following closure of the Village Shop, the Chapel Schoolroom became an Outreach Post Office two mornings a week. This has been a successful venture and is still going strong!