The York Circuit is now in the process of becoming a Fairtrade circuit. For this, half of the churches in our circuit need to be committed to Fairtrade. You can download a handout with lots of ideas for promoting Fairtrade in your church (below) or search the Fairtrade Foundation website, http://www.fairtrade.org.uk/ for lots more information.
On Sunday 22nd February a very successful circuit service on the theme of Fairtrade was held at Clifton Methodist Church, with information about projects that are going on and an opportunity to taste and buy Fairtrade products.
One Fairtrade organiser in our circuit writes:
'When I came to Easingwold in 1998 I was keen to see the church becoming"Fair Trade Aware" and with the help of friends in the kitchen we began a regular monthly Friday Fair Trade morning selling mainly foods, except for a bigger stall at Christmas. One or two of the youngsters helped me in holiday time. This became a great success, and I was also able to have a stall at the Easingwold Christmas Market and occasional stalls in the villages. We became a Fair Trade church, pledging to use Fair Trade products where possible and asking those who use our premises to do so also. We now have several coffee shops and restaurants in Easingwold serving F.T. coffee and a Co-op with some products.'
Could your church commit to using Fairtrade products? Check out the Fairtrade Foundation website to see what you can do.
Other stories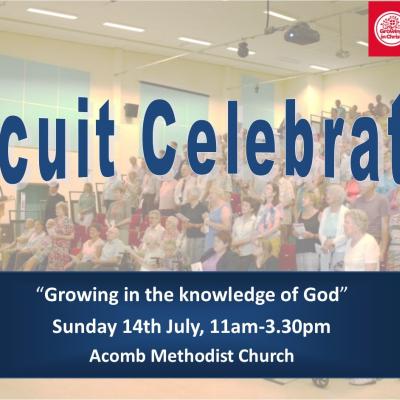 York Circuit Webteam: 12/02/2019
This year's Circuit Celebration and Annual General Meeting will be held on Sunday 14th July from 11am to around 3.30pm at Acomb Methodist Church. We hope people from across the Circuit will join together to worship...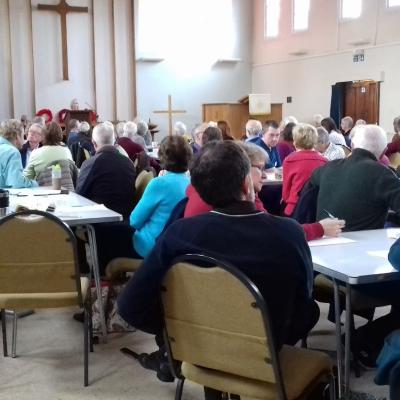 York Circuit Webteam: 04/01/2019
Welcome to 2019, and to what promises to be another interesting and challenging year in the life of our Circuit. Last November we held a Circuit Synod — a day to think and pray about our life together and to look at ways of...