On Sunday 17th January the York Circuit was privileged to welcome President of Conference Revd Steve Wild to a Circuit Service at Acomb Methodist Church. The service, led by the After 8 group, had the theme "Mission Impossible" and included videos, music and sketches reminding us that with God nothing is impossible.
In his sermon, Revd Steve Wild reminded us of his challenge to all churches during the year to bring one person to Christ (more here) and encouraged us with stories of people he has met during the year and how they have responded to his challenge and to the good news of the gospel.
The congregation were encouraged to write a prayer and bring it forward to be exchanged for their own Mission Briefing- a challenge to everyone to do something to show God's love.
The service ended with the President inviting representatives of each church to come forward to be prayed for as they consider how their church could go forward in mission.
Superintendent Leslie Newton said: "We are so grateful to the President of the Conference, the Revd Steve Wild for his presence and inspiration at the Circuit Service. His focus on the power of the cross was powerful. And we go forward in the strength of the Lord remembering that with God all things are possible. The cross shows that violence never wins. Love conquers."
You can see more photos from the circuit service on the 'Photo Galleries' page- click on the images to enlarge them.
Other stories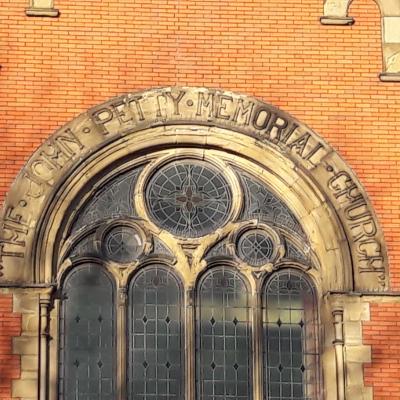 York Circuit Webteam: 06/03/2019
Over the weekend of 4th and 5th May there will be several events going on to celebrate the history of Methodism in the York area. Saturday 4 May From 2.00 pm -Tea and coffee will be served at Trinity Methodist Church2.45...
York Circuit Webteam: 04/03/2019
On Sunday 3rd March 2019 the Circuit celebrated those who lead worship and preach in our churches. Long service certificates were given out to four of our Local Preachers, including Robin Jackson (centre) who has been a Local...
Heritage weekend
York Circuit Webteam, published 6th Mar
Celebrating Local Preachers
York Circuit Webteam, published 4th Mar
Resources for Own Arrangements
York Circuit Webteam, published 28th Feb

PDF file

PDF file

PDF file