As usual, this June we will be encouraging churches, groups and individuals to join together in looking at the book of Mark. A number of resources are available on our Bible Month page and more will follow soon.
The Circuit Online Worship for Sundays in June will be based on the Bible Month material, and will be led by some of our local preachers and supernumeraries. Videos of services for the four Sundays in June will be made available on the Circuit YouTube channel.
Study resources look at four of the stories from Mark's Gospel. You could choose to meet up with a small group to take part, either on zoom or in person (subject to the current rules on meeting up), or you could use them to study the passage on your own or with your family.
There will be a group meeting on zoom on Thursday evenings in June, led by Keith Albans and Ruth Duck, contact them or the circuit office for the zoom link.
Other resources will be available on our Bible Month page and on our social media accounts, so do have a look!
Other stories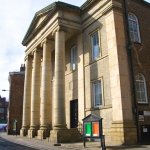 York Circuit Webteam: 20/08/2021
On Sunday 5th September the Circuit will be welcoming our new ministers and lay staff and marking the start of the new Methodist year. You can join us at Central Methodist Church, York, on 5th September at 10 am or by watching...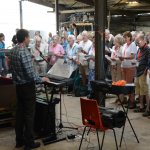 York Circuit Webteam: 07/07/2021
This July we will be celebrating the ministry that Revd Keith Albans, Revd Ruth Duck and a number of others have given to the Circuit as they move on or step down from their current roles.  We will also be noting the...